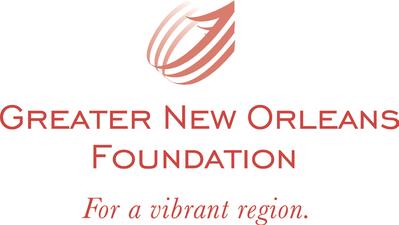 Dear Reader,
The Greater New Orleans Foundation, in partnership with the Foundation for the Mid South, is pleased to produce the Louisiana Reentry Guide. It is our intent that this guide serve as a resource for ex-offenders returning to communities across the State of Louisiana. As a community foundation whose mission is to create a thriving community for all, we strive through all our programming to ensure that the people of Louisiana have every opportunity to succeed. This guide lists resources at the national, state, and local levels, including numerous nonprofit organizations that are dedicated to working with ex-offenders to facilitate their transition back to their communities. While we understand that there are many obstacles facing ex-offenders, we hope this guide serves as one way to connect individuals and their families to resources and opportunities across the state.
Sincerely,
Albert Ruesga, Ph.D.
President & CEO
About the Greater New Orleans Foundation:
The Greater New Orleans Foundation is one of the oldest and largest philanthropic organizations in the region. Its mission is to create a thriving community for all. Every day, GNOF joins other foundations, nonprofit organizations, community leaders, and government officials to address the needs of the community and build consensus for solutions. Together with a family of donors, the Foundation has invested over $100 million in the region since it opened its doors over 30 years ago to respond to community needs.